Manicures
Through professional manicures, your nails and skin are pampered and treated to improve the feeling and condition of your hands. Our manicures will leave your nails perfect and your hands healthier and relaxed.
Manicure

$32 & up

French Manicure

$36

Polish Change

$23 & up

Nail Repairs

$5

OPI Gel/Shellac Manicure

$47 & up

Paraffin Manicure

$43

Paraffin Addition

$12
Manicure
The nail is a mini canvas and our artists are ready to help your hands look their best!
French Manicure
Bonjour! Your nails will look stunning with a french polish for the every day or an evening out!
Paraffin Manicure
Soothing relief is experienced as the paraffin improves and treats dry skin by heat and exfoliation.
Pedicures
Professional pedicures with our master nail technicians will have your feet feeling relaxed, refreshed, and rejuvenated. Let us pamper you with our pedicures – leaving your nails perfect and your feet healthier after every visit!
Spa Pedicure

$63

French Pedicure

$66

Mini Pedicure

$45

Paraffin Pedicure

$70 & up

Seasonal Pedicure

$68 & up

Reflexology

$30 & up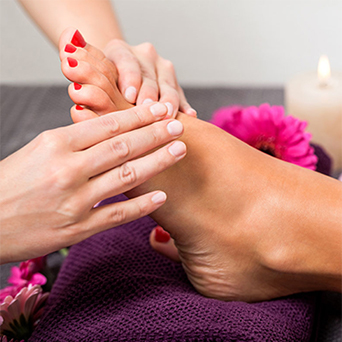 Please note that all prices are subject to change.